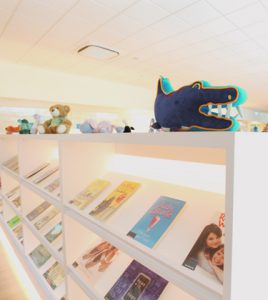 Our Learning Environment
Every aspect of The Learning Lab experience is designed to optimise learning. Students are motivated by contextualised and experiential learning opportunities that are designed to motivate, excite and inspire. Hands-on experiments and projects combine with engaging and imaginative activities anchored on real world issues and applications.
Thoughtfully designed classrooms, well-lit with clean lines that hint subtly at a boardroom setting, provide students the optimal learning spaces. Each of our centres also feature purposeful spaces built around a library hub which houses more than 77,000 books, encouraging students to extend their learning beyond the classroom.