TLL Experience Day At Rochester Mall — July 2018
As your child begins the new term, you may be keen to understand how you can provide better academic support for him or her. Find out how your child can benefit from lessons at TLL.
Register for TLL Experience Day at Rochester, Sunday, 1 July. Exclusive incentives await you and your child at the event!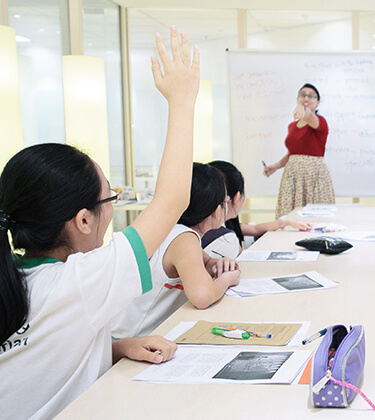 Experience Lessons For Your Child
Only available for K1 to P5 students.
Let your child have a first-hand experience of what our classes are like through our 1.5-hour experience lessons.
Subjects available:
K1 – P2: English or Mathematics
P3 – P5: English, Mathematics or Science
Registration fee: $40 per experience lesson*
*Terms and conditions apply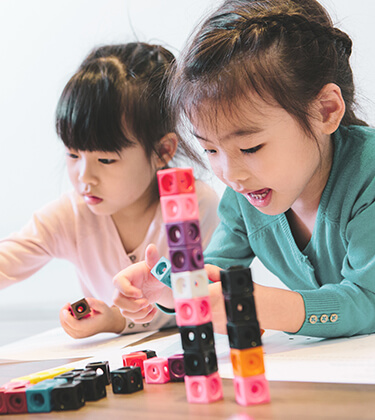 Speak With Our Curriculum Specialists, Subject Heads And Teachers
Only available for K1 – P5 households.
During your child's lesson, you can attend a 1-hour level-specific curriculum talk, where our subject specialists will share how our curriculum is designed to boost your child's knowledge and skills in each subject.
You can also take this chance to consult our Subject Heads and specialist teachers on your child's specific learning needs or on the term's curriculum. Lesson materials that we use in our programmes will also be made available for your viewing at the event.
Event Details

Day & Date

Sunday, 1 July 2018

Time
9am – 6pm

Location

The Learning Lab Rochester
Rochester Mall
35 Rochester Drive, #02-26 to 35
Singapore 138639
If you are unable to join us at Rochester Mall, you may be interested to attend other Experience Days in July.
TLL Marine Parade Central Experience Day
Sunday, 8 July 2018
Learn More
We're Celebrating With Exclusive Event Incentives For You
Enrol your child in a new core programme and enjoy*:
• A waiver of 1 lesson fee into your child's Term 3 fees (incl. GST)
• A TLL Welcome Kit worth $25
*Terms and conditions apply
TLL Rochester Experience Lesson Schedule
Time
Activity
8.30am
Registration begins
9am – 10.30am
• For Parents: K1/K2 Curriculum Talk
• For K1/K2 Students: Experience Lesson
11am – 12.30pm
• For Parents: P1/P2 Curriculum Talk
• For P1/P2 Students: Experience Lesson
2pm – 3.30pm
• For Parents: P3/P4 Curriculum Talk
• For P3/P4 Students: Experience Lesson
Register for Experience Day
To register for an experience lesson, please follow the steps below:
1. Select your ticket.
2. Click on 'Add to cart'. You will be directed to the payment cart page.
3. On the payment cart page, fill in your details and click on 'Proceed to checkout' at the bottom.
4. Proceed to make payment online.
Your registration will be confirmed after payment has been made. Please note that each child may only attend 1 Experience Lesson.
| | | | |
| --- | --- | --- | --- |
| Experience Lesson | Timing | Price | Number of Tickets |
| K1/K2 English Experience Lesson | 9am – 10.30am | $40 | |
| K1/K2 Math Experience Lesson | 9am – 10.30am | $40 | |
| P1/P2 English Experience Lesson | 11am – 12.30pm | $40 | |
| P3/P4 English Experience Lesson | 2pm – 3.30pm | $40 | |
| P3/P4 Science Experience Lesson | 2pm – 3.30pm | $40 | |
Terms & Conditions
1. Enrolment of core programmes is done on a termly basis.
i. No midterm withdrawals are allowed.
ii. Term fee payment must be made during the event to enjoy the event promotions.
2. The promotion may only be enjoyed if payment is completed and lessons start between Wednesday, 20 June and Sunday, 15 July 2018.
i. The waiver of lesson fees is only available if student is enrolled in a new core programme.
3. TLL Welcome Kit redemption can only be made in person at The Learning Lab's Front Desks.
i. Strictly no replacement for lost, misplaced or damaged merchandise items.
4. A minimum of three (3) students is needed to start a TLL Experience Day lesson. Any Experience Lessons with less than three (3) students will be closed.
i. Registrants will be notified three (3) days before the planned Experience Lesson. Registrants may reschedule their Experience Lessons.
5. For rescheduling of Experience Lessons, email events@events.thelearninglab.com.sg.
i. Experience Lessons slots are subject to availability
6. Existing TLL students are not eligible to attend the 1.5-hour class experience in subject(s) for which they are already enrolled, regardless of whether the student has started the course or not.
7. Due to limited spots, the 1-hour talk is open to two adults per household only.
8. The Learning Lab reserves all rights to make changes to any of their programmes and promotions, and may, at its discretion, amend timings, availability, venues, content and specialist trainers according to programme priorities and client needs.
Event Details

DATE
Thursday, 01 January 1970

TIME
N/A

Venue
N/A