We all have our own little ways of celebrating the Christmas season — family dinners, gift exchanges, holidays and more.
This year, at The Learning Lab, we're celebrating in a slightly different way.
A special partnership between TLL and AsiaMall has given us the opportunity to spread the joy of giving to the children from the Association for Persons with Special Needs (APSN), AsiaMall's chosen beneficiary this year.
The journey began on Sunday, 11 November 2018 as 15 of our very own TLL students gathered at Century Square as Santa's Little Helpers for an exciting gifting experience: to search and shop for the perfect Christmas gifts for their secret APSN buddies.
The Kick-Off
Our Sunday began bright and early at TLL Century Square with 15 very enthusiastic TLL students, ready for their Christmas mission. Our morning was filled with lots of chatter and laughter as we played games and started to know each other better.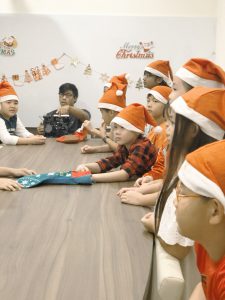 New friendships forged — TLL students from across our different centres met for the first time.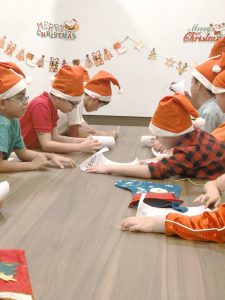 Who's my buddy? This was an exciting moment for our students as they each picked out a special note that revealed more about their APSN buddy.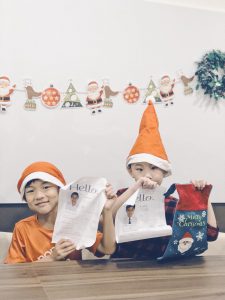 Kosuke's and Timothy's buddies! Each TLL student got to learn more about their buddies'  favourite colours or favourite cartoons before they began searching for the best gifts.
Next, the real fun began.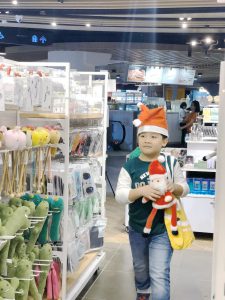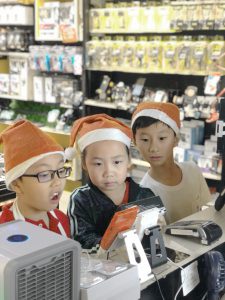 It's shopping time! The kids were split into two groups and we followed the first group as they hunted for their gifts. Soft toys, chocolates, accessories, toys and more — the kids were spoilt for choice.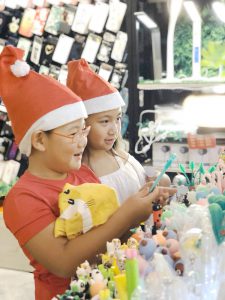 For Vera and Asher, their buddy loves blue. So, this pair of siblings went straight for the stationery section and picked out a cool-looking blue pen and a red toy car.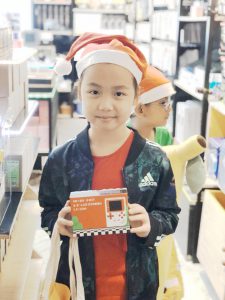 Here's Erica with one of her picks! A mini game console for her buddy who loves playing games — what a thoughtful gift.
Back in class, the room was filled with endless buzz as the students shared about their gifts. The gift-wrapping process ensued shortly after.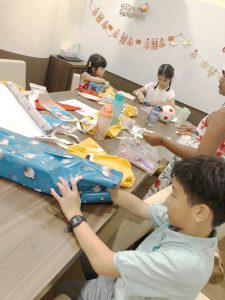 Here's Lucius hard at work, wrapping his buddy's gift all by himself — impressive!
The Big Surprise
After a hearty lunch, our students gathered again in preparation for the second part of the day — the most important one, too.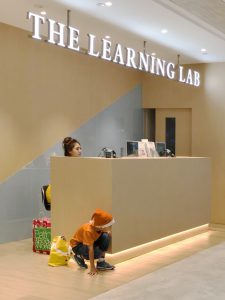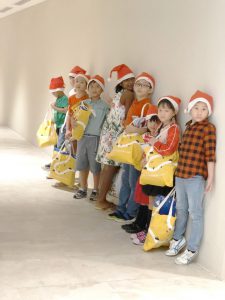 Our students excitedly waited for the arrival of their buddies.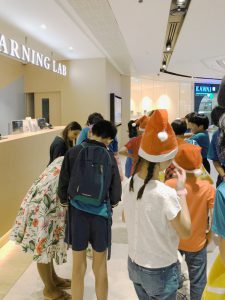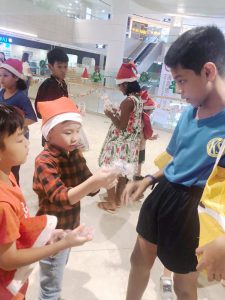 The next hour of the event flew by in what felt like a blink of an eye.
After surprising their unsuspecting APSN buddies, our students and their new friends gathered around a table to unveil their hand-picked gifts. They also took the time to get to know more about their new friends!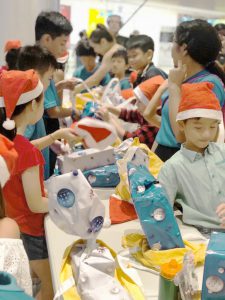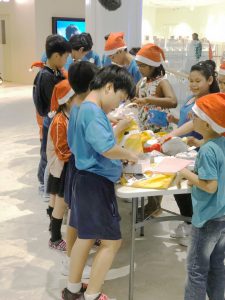 The day eventually came to an end after all the gifts have been shared, unwrapped and revealed.
We witnessed countless beautiful and heartwarming moments — watching new friendships formed, seeing the smiles on the APSN children's faces as they received gifts of their favourite colour or of their favourite toy.
It may have been a long Sunday but our hearts were full.